Father's Day & Plastic Surgeries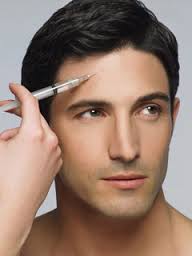 Father's day is just around the corner and ties and wallets are no longer the go to gifts for father's day anymore. Think plastic surgery. There have been reports of physicians reporting requests for male procedures go up as much as 50 percent when Father's day nears. This is the highest amount of plastic surgery requests seen, even more than before beach season.
The president of the American Society for Aesthetic Plastic Surgery has reported that they don't have any data reporting these surges in plastic surgeries procedures before father's Day. However, it should be noted that recent statistics have shown that men are more and more interested in receiving plastic surgery procedures. I mean who doesn't want to look like Ryan Gosling. However, make sure that you will actually look like Ryan before receiving your procedures.
These were the top five plastic procedures for men: liposuction, rhinoplasty, eyelid surgery, reduction f gynecomastia, and ear shaping.
Even though there are more men seeking procedures doesn't mean that they are more willing to talk about it. Men are reluctant to admit that they have any procedures done, while their female counterparts are more likely to admit it if their procedures have shown significant improvements in their facial structures.
But more than ever men are seeking Botox. Some media outlets have even termed it "brotox" or "boytox". Personally, I'll take "brotox" over "boytox" anyday. 14.6 million cosmetic procedure were performed last year which is a recorded increase of 5% over the previous year. Of these procedures, botox reached an all-time high of 6.1 million injections in 2012. 360,000 men in the US have gotten injections to look younger. That number symbolizes an approximate threefold increase since 2001. To be exact, it's up 258 percent. Since it only costs $400 per treatment, more and more men are succumbing to these plastic surgery procedures.
Once again, it is important to consult your primary care physician before performing any of these procedures. They can make any and all risks apparent before you decide on any of these procedures no matter how major or minor they are. It is also important to make sure the physician performing the procedure is board certified and has good credentials. Make sure to do your research beforehand.