Clear Lake
Houston Plastic and Reconstructive Surgery
575 East Medical Center Boulevard
Webster, TX 77598
Phone: (281) 282-9555
Monday–Friday: 8 a.m.–5 p.m.

Med Center/Museum District
Houston Plastic and Reconstructive Surgery
1801 Binz Street #300
Houston, TX 77004
Phone: (713) 521-4777
Monday–Thursday: 8 a.m.–5 p.m.

Meet the Staff
Our staff is consistently complimented by patients who appreciate the professionalism and friendliness they experience from the first time they contact Houston Plastic and Reconstructive Surgery located in Houston, Pearland, and Webster, Texas. We're proud of the family atmosphere at our office and the fact that most of our employees have been part of the practice for more than 10 years.
If you are considering plastic surgery in the Houston area, or are interested in non-surgical cosmetic procedures, request a consultation online, or call our office at (281) 282-9555 and a member of our friendly staff will help schedule an appointment.
Who We Are
Mona, Practice Manager
Mona joined us in 1998. She has worked in several capacities in our practice so she knows the operation inside and out. She is capable of handling most any task in our office. Because she is extremely patient, she often calms our patients when they have the "jitters" before surgery or during consultations with our physicians. Mona and her husband share four active children.
---
Jan, Accounting
Jan joined our practice in 1997 after working in the medical field as a Director of Hospital Business Services. Jan enjoys working in the community and volunteers with several organizations. Jan and her husband and son have lived in the Clear Lake area since 1993.
---
Wally, Licensed Vocational Nurse
Wally joined us in 2007 with many years of experience in the medical field. She works with Dr. Moliver. She meets with all of our surgical patients before surgery and answers questions before and after surgery, doing a great job putting our patients at ease. Wally and her husband have 4 children and they live in the Deer Park area.
---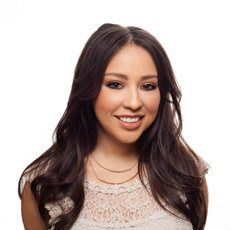 Jolanda, Patient Coordinator
Jolanda joined our Practice in 2014 as a Patient Coordinator, and you will see her welcoming smile when you enter our office. Jolanda came to us from a medical spa / plastic surgery practice so her background was the perfect fit for our office. Her previous experience as a makeup artist is one of her favorite things to do, and the other is being the best foster mother to her dogs who are looking for a good home. She is a true animal lover so she volunteers much of her free time with Pasadena Animal Shelter. Jolanda also enjoys spending time with her family.
Back to Top