Clear Lake
Houston Plastic and Reconstructive Surgery
575 East Medical Center Boulevard
Webster, TX 77598
Phone: (281) 282-9555
Monday–Friday: 8 a.m.–5 p.m.

Med Center/Museum District
Houston Plastic and Reconstructive Surgery
1801 Binz Street #300
Houston, TX 77004
Phone: (713) 521-4777
Monday–Thursday: 8 a.m.–5 p.m.

Breast Reduction
Our breast reduction patients in Houston and Webster, TX, are frequently seeking relief from physical symptoms caused by the excessive weight of large breasts. Breast reduction usually can solve these problems as well as improve the size and shape of your breasts. Following breast reduction, your breasts will be more proportional to the rest of your body, and clothes will fit you better.
Breast Reduction

Before & After Photos
WARNING:
This feature contains nudity. Please click OK to confirm you are at least 18 years of age and are not offended by such material.
Breast Reduction Candidates
You may be a good candidate for breast reduction if you have one or more of the following concerns:
Breasts that are too large in proportion to your body frame
Heavy, pendulous breasts with nipples and areolas that point downward
One breast is much larger than the other
Back, neck or shoulder pain caused by the weight of your breasts
Skin irritation beneath your breasts
Indentations in your shoulders from tight bra straps
Restriction of physical activity due to the size and weight of your breasts
Dissatisfaction or self-consciousness about the largeness of your breasts.
Breast reduction can be performed at any age, but plastic surgeons usually recommend waiting until breast development has stopped. Childbirth and breastfeeding may have significant and unpredictable effects on the size and shape of your breasts. Nevertheless, many women decide to undergo breast reduction before having children and feel that they can address any subsequent changes later. If you plan to breastfeed in the future, you should discuss this with your plastic surgeon.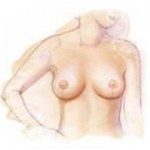 During the consultation, board-certified plastic surgeon Dr. Clayton Moliver will ask about your desired breast size as well as anything else about your breasts that you would like to see improved. This will help us to understand your expectations and determine whether they realistically can be achieved.
Understanding Risks of Breast Reduction Surgery
Fortunately, significant complications from breast reduction are infrequent. Every year thousands of women undergo successful breast reduction surgery, experience no major problems and are pleased with the results. Anyone considering surgery, however, should be aware of both the benefits and the risks.
I understand that every surgical procedure has risks, but how will I learn more so that I can make an informed decision?
The risks and complications are carefully explained by your surgeon or one of the nurses in the office during your initial consultation or at your preoperative appointment.
Some of the potential complications that may be discussed with you include bleeding, infection and reactions to anesthesia.
We do not routinely use drains and our surgeons have never had to transfuse blood for a breast reduction surgery.
Following reduction, sometimes the breasts may not be perfectly symmetrical or the nipple height may be slightly varied. If desired, minor adjustments can be made at a later time. Permanent loss of sensation in the nipples or breasts may rarely occur. Revisionary surgery is sometimes helpful in certain instances where incisions may have healed poorly. In the unlikely event of injury to or loss of the nipple and areola, they usually can be satisfactorily reconstructed using skin grafts.
You can help to lessen certain risks by following the advice and instructions given to you both before and after surgery.
Your Breast Reduction Surgical Experience
Our goal and that of the entire staff is to make your surgical experience as easy and comfortable for you as possible.
Your breast reduction surgery will be performed in our AAAASF accredited freestanding ambulatory facility.
A general anesthetic is administered, so that you will be asleep throughout the procedure. When surgery is completed, you will be taken into a recovery area where you will continue to be closely monitored. Gauze dressings will be placed on your breasts and covered with an elastic bandage or surgical bra.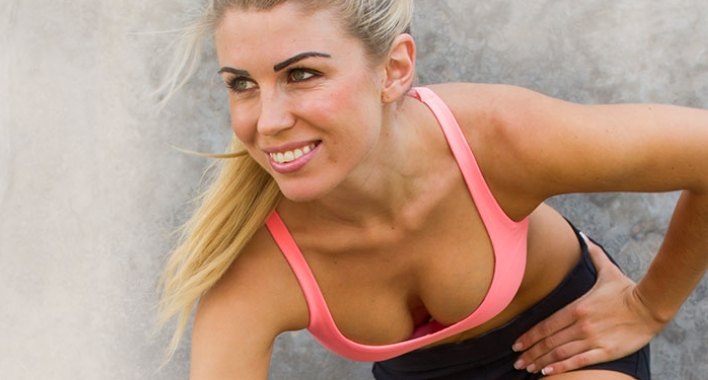 Model
Custom Breast Augmentation
You have more choices than ever when it comes to breast enhancement. We'll help you decide which implant is best for you.
Learn More
Model
Results of Breast Reduction Surgery
Breast reduction surgery will make your breasts smaller and firmer. Without the excessive weight of large breasts, you may find greater enjoyment in playing sports and engaging in physical activity.
The incisions from your breast reduction surgery will heal and fade over time. It is important to realize, however, that the incision lines will be permanently visible, more so in some individuals than others. Fortunately, the incisions for breast reduction are in locations easily concealed by clothing, even low-cut necklines.
Breast reduction often makes a dramatic change in your appearance. For this reason, it may take some time to adjust to your new body image. Most women, however, eventually become comfortable with their smaller breasts and feel very pleased with the results of surgery. In fact, the level of patient satisfaction resulting from breast reduction is among the highest of any plastic surgery procedure.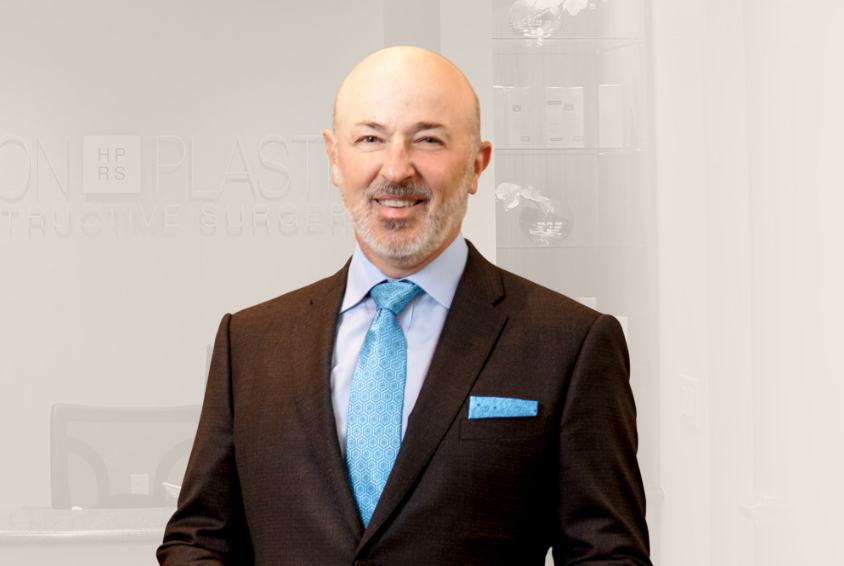 Dr. Moliver has given me back parts of myself that I never thought I'd be able to have again, not to mention the self-confidence to match. He is extremely charming and has a great sense of humor. I've always loved the staff here as well. I'd give ten stars if I could. There is no other surgeon I'd see."
Dr. Moliver
Request Your Consultation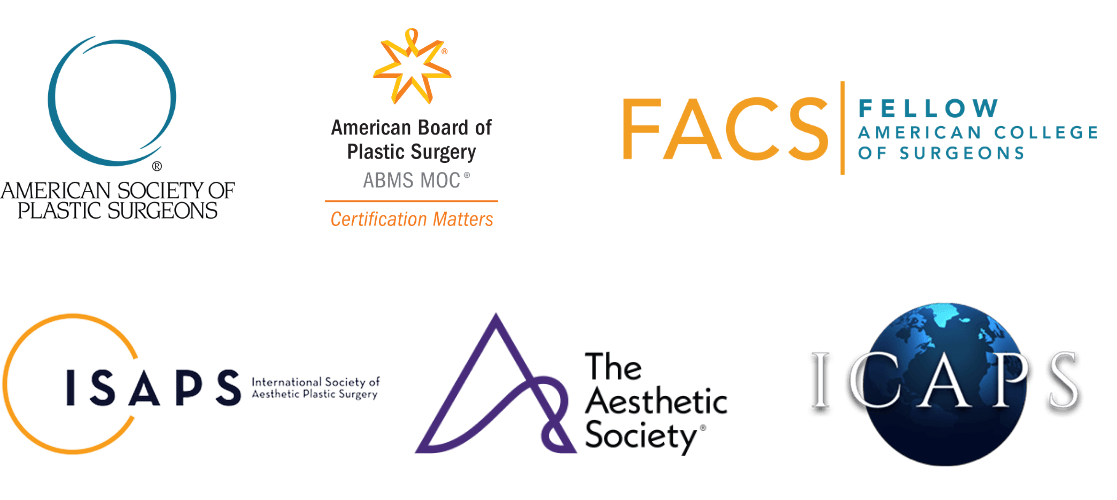 Maintaining a Relationship with Your Plastic Surgeon
You will return to our office for follow-up care at prescribed intervals, at which time your progress will be evaluated. We typically follow our patients until they are 6 months out from surgery. Some patients will be followed for up to 18 months.
Please remember that the relationship with your plastic surgeon does not end when you leave the operating room. If you have questions or concerns during your recovery, or need additional information at a later time, you should contact us.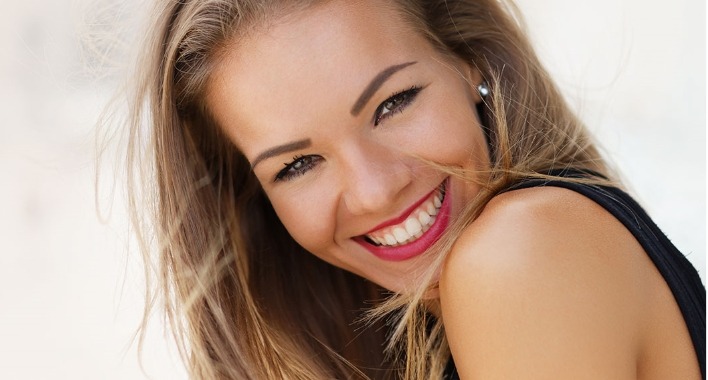 Model
Payment Options
We'll work with you to make your aesthetic dreams come true. We offer flexible financing plans to meet most budgets.
Learn More
Model
Back to Top