Clear Lake
Houston Plastic and Reconstructive Surgery
575 East Medical Center Boulevard
Webster, TX 77598
Phone: (281) 282-9555
Monday–Friday: 8 a.m.–5 p.m.

Med Center/Museum District
Houston Plastic and Reconstructive Surgery
1801 Binz Street #300
Houston, TX 77004
Phone: (713) 521-4777
Monday–Thursday: 8 a.m.–5 p.m.

Ear Surgery (Otoplasty)
Sometimes, our face is the very first thing people notice about us! As luck would have it, our ears rarely attract a lot of attention when they are normal in size to our other facial features such as our eyes, nose and brow. However, large ears or ears that stick out, or that are misshapen can detract from our facial appearance. Sometimes children may suffer teasing from classmates or peers and sometimes it can result in a lack of self confidence.
If protruding ears bother you or your child, you may consider plastic surgery of the ear, also known as otoplasty. Ear reshaping surgery in Houston and Webster, Texas, at Houston Plastic and Reconstructive Surgery is a plastic surgery procedure performed to improve the shape, position or proportion of the ear. It can correct a defect in the ear structure that is sometimes present at birth or that becomes apparent with child development, or it can treat misshapen ears caused by injury. In general, ear surgery creates a natural shape, and brings balance and proportion to the ears and face.
Am I a Good Candidate for Ear Surgery?
Ear surgery can help adults and children correct the following concerns:
Protruding ear(s), which accounts for the majority of the cosmetic surgery performed on ears
Large ear(s)
Abnormally shaped ear(s)
Ear surgery often is recommended for children as they near total ear development at age five or six. Correction of the ears prior to the child entering school helps eliminate potential psychological trauma from the teasing of classmates. Adults may also have their ears reshaped. As long as you are in good health, there is no upper age limit for this surgery.
Your Ear Reshaping Personal Consultation
During the initial consultation, you may be asked to look in a mirror and point out exactly what you would like to see improved. This will help your plastic surgeon understand your expectations and determine whether they can realistically be achieved.
You should come to the consultation prepared to discuss your medical history including previous surgeries, past and present medical conditions and current medications. It is important for you to provide complete information. High blood pressure, thyroid problems, diabetes, etc. should be reviewed as these medical conditions may increase some risks associated with ear surgery.
How is Aesthetic Ear Surgery Performed?
One of many surgical techniques may be suggested to improve the appearance of your ear(s). The particular technique that will be suggested will depend on the nature of the problem and many other factors including your desires. Because of individual factors, not everyone will achieve the same results from ear surgery.
If your problem is protruding ears, the supporting tissue of the ears, called cartilage, is reshaped in order to position your ears closer to your head. This usually is accomplished through incisions placed behind the ears. Subsequent scars will be concealed in the natural skin crease. In some cases, especially in ears that need to be reduced in size or are protruding in the middle 1/3 of the ear, external incision of the front (outside surface) of the ear will be necessitated. Usually these are placed in areas where they will heal in a more inconspicuous manner. In ear reductions, skin as well as cartilage will most often need to be removed.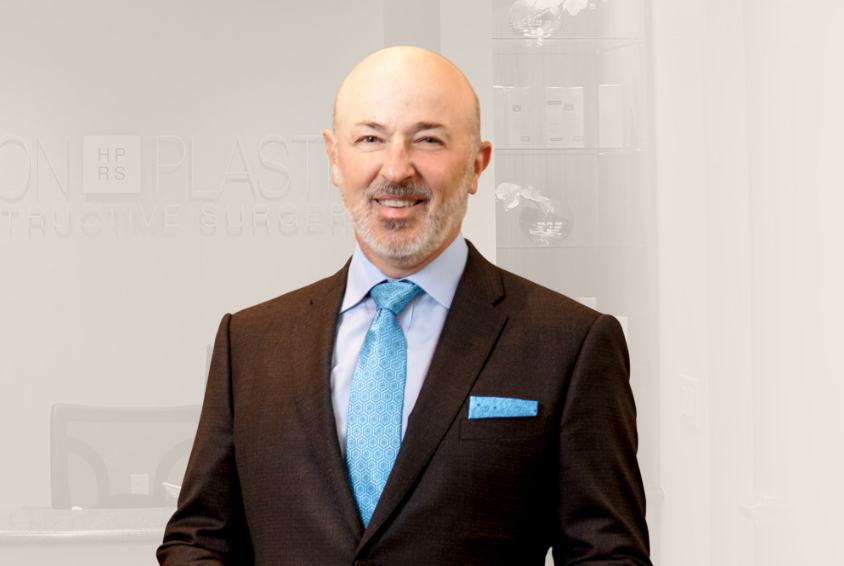 Dr. Moliver has given me back parts of myself that I never thought I'd be able to have again, not to mention the self-confidence to match. He is extremely charming and has a great sense of humor. I've always loved the staff here as well. I'd give ten stars if I could. There is no other surgeon I'd see."
Dr. Moliver
Request Your Consultation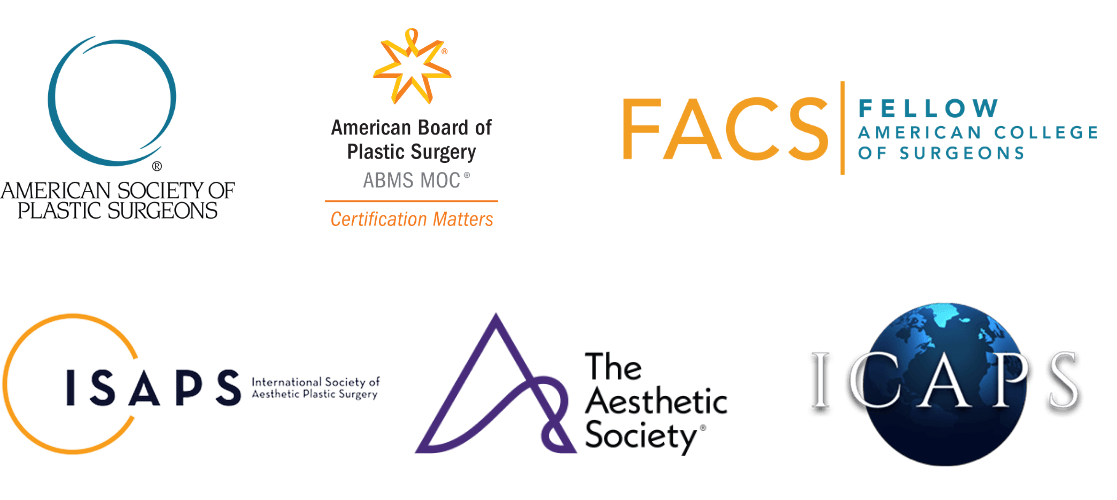 Understanding Risks of Ear Surgery
Fortunately, significant complications from aesthetic ear surgery are infrequent. Every year, many successful cosmetic ear surgeries are performed, without experiencing any major problem.
The risks in most surgeries are similar. Some of the potential complications that may be discussed with you include hematoma (an accumulation of blood under the skin that may require removal), infection, changes in sensation, scarring, allergic reactions, damage to underlying structures, need for revisions, unsatisfactory results possibly necessitating additional procedures and medical risks. Sutures may be visible or may even break allowing for partial or complete recurrence of the protrusion and/or loss of the ear fold.
Your Ear Reshaping Surgical Experience
Preoperative
If you are a smoker, it is recommended to stop smoking well in advance of surgery since smoking can impair the healing process. Aspirin and certain anti-inflammatory drugs can cause increased bleeding, so you should avoid taking these medications for a period of time before surgery. We will provide you with additional preoperative instructions.
Aesthetic ear surgery is performed on an outpatient basis. Be sure to arrange for someone to drive you home after surgery and to stay with you for the next 24 hours.
The Day of Ear Surgery
Your ear surgery will be performed in our state-of-the-art, fully accredited AAAASF facility.
Medications are administered for your comfort during the surgical procedure. Frequently, local anesthesia and intravenous sedation are used for patients undergoing ear surgery, although general anesthesia may be desirable in some instances (especially young children). For your safety during the operation, various monitors are used to check your heart, blood pressure, pulse and the amount of oxygen circulating in your blood.
When surgery is completed, you will be taken into a recovery area where you will continue to be closely monitored. You will be instructed to inform your caretaker if the dressings feel too tight. There is surprisingly little discomfort, however, from the surgery, especially if the ears are in a head dressing.
You will be permitted to go home after a short period of observation.
Recovery from Ear Surgery
It is important to realize that the amount of time it takes for recovery varies greatly among individuals.
The first several days you should maintain head elevation as much as possible. Remember, you must not take aspirin or certain anti-inflammatory medications.
Initially, pain is usually controlled with oral medication. Some patients find that mild swelling persist for many weeks. Bruising typically disappears within 7 to 10 days. Stitches are absorbable and do not require removal.
After surgery, you may be instructed to wear gauze dressing or bandage for a few days or up to several weeks to ensure that your ears heal in their new, corrected position. Often a ski band to cover the ears is worn at night to prevent the ears from bending during sleep.
Straining, bending and lifting should be avoided during the early postoperative period. In many instances, you will be able to resume most of your normal activities within 10 days or less. Most people return to work between 7 to 10 days.
How Much Will Ear Reshaping Surgery Cost?
Cost is always a consideration in elective surgery. Please see our Payment Options page.
We always present our plastic surgery consultation patients with a "fee quote." This fee includes:
Surgeon's professional fee
Facility fee
Anesthesia fee
It does not include any laboratory tests, preoperative examinations, garments or postoperative prescriptions.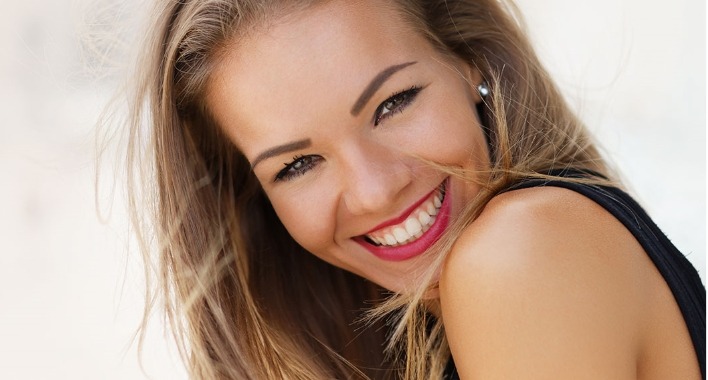 Model
Payment Options
We'll work with you to make your aesthetic dreams come true. We offer flexible financing plans to meet most budgets.
Learn More
Model
Maintaining a Relationship with Your Plastic Surgeon
You will return to our office for follow-up care at prescribed intervals, at which time your progress will be evaluated.
Please remember that our relationship with you does not end when you leave the operating room. If you have questions or concerns during your recovery, or need additional information at a later time, you should contact us.
Ear Surgery Consultation
For more information about our facial surgery procedures, go back to the top and follow the links. When you are ready to talk with one of our experienced plastic surgeons in person, you can request a consultation online or call  (281) 282-9555 to schedule your visit.
See examples of ear surgery in our Photo Gallery.
Back to Top