The difference between an Aesthetic Surgeon and a Plastic Surgeon is one of perspective and degree. All Plastic Surgeons have the ability to do aesthetic work. However, many Aesthetic Surgeons do not have the training and experience to do reconstructive work like hand surgery, trauma correction, or breast / head / neck reconstruction after injury or cancer.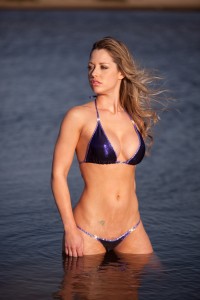 Above all, I am a trained and certified Plastic Surgeon. We have many high profile doctors in the greater Houston area, and unfortunately, in Texas the rules for what a doctor – or Dentist for that matter – may describe themselves as, is unclear.  We have seen patients come in with many complications from aesthetic surgery done by dermatologists, oral surgeons, and even dentists!
The American Board of Plastic Surgery is the basic qualifier one should look for to determine if a doctor is certified.
During a plastic surgery residency, doctors receive training in reconstructive plastic surgery for congenital defects such as:  cleft lip and palate; head and neck deformities; hand reconstruction; trauma reconstructive surgery; aesthetic surgery; etc, etc.
After this work, many go on to specialize in cosmetic or aesthetic surgery to become a well-rounded Aesthetic Plastic Surgeon.
Oh, and those transplant surgeons that can sew together a new face are all certified Plastic Surgeons – not talented dermatologists. Isn't that what you should expect from someone putting you under the knife?
Sometimes people have the false impression that "Cosmetic Surgeons" are fake or superficial doctors – "beauty doctors" as some may call them. The disheartening truth is that far too many are. Unfortunately the public buys into the fluff that isn't a great doctor, but a great PR campaign.
There is a very prestigious society called the American Society for Aesthetic Plastic Surgery (ASAPS) (www.surgery.org).  You only become a member by first being Board Certified by The American Board of Plastic Surgery (www.abplsurg.org), and then doing a large volume of only aesthetic surgery, followed by a recommendation from a current member.
I am a proud member of all the above boards and societies.
Unfortunately in America, anyone can call themselves a cosmetic, aesthetic or plastic surgeon. I call myself an Aesthetic Surgeon because I earned the right to do so in all of the ways that are respected by the most revered societies.
Aesthetic surgery may be my only focus now. However, for years I paid my dues as a Doctor of Plastic Surgery, making bodies function normally again. Now I make bodies young and beautiful once more.
There are people who want to be artists, and then there are artists. Not only must an excellent Aesthetic Surgeon be an experienced physician and technically proficient surgeon, he or she must have a good eye for balance and harmony.
There are intangibles that make a good doctor; like knowing when to operate, and when to say no. A doctor must know which procedure will produce a natural, pleasing result without looking fake or overdone.
A good Aesthetic Surgeon is an artist that places a few brush strokes, and suddenly the picture jumps off the canvas. However, a good Aesthetic Plastic Surgeon knows functionally how the body structure works best naturally.
And natural is beautiful.