Clear Lake
Houston Plastic and Reconstructive Surgery
575 East Medical Center Boulevard
Webster, TX 77598
Phone: (281) 282-9555
Monday–Friday: 8 a.m.–5 p.m.

Med Center/Museum District
Houston Plastic and Reconstructive Surgery
1801 Binz Street #300
Houston, TX 77004
Phone: (713) 521-4777
Monday–Thursday: 8 a.m.–5 p.m.

ThermiTight® & ThermiSmooth® Face

Specifically designed to treat loose, hanging skin and reduce unwanted deposits of fat, ThermiTight and ThermiSmooth Face skin tightening treatments at Houston Plastic & Reconstructive Surgery offer a comfortable, effective way to refresh the face and body.
If you have a treatment area in mind, find out if Thermi at Houston Plastic & Reconstructive Surgery is right for you. Learn more about your options when you request a consultation online or call us at (281) 282-9555.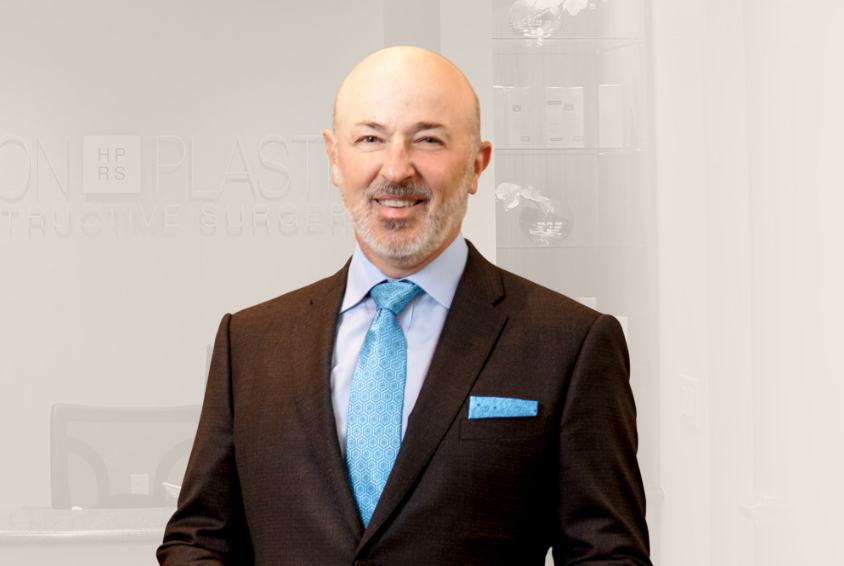 Dr. Moliver has given me back parts of myself that I never thought I'd be able to have again, not to mention the self-confidence to match. He is extremely charming and has a great sense of humor. I've always loved the staff here as well. I'd give ten stars if I could. There is no other surgeon I'd see."
Dr. Moliver
Request Your Consultation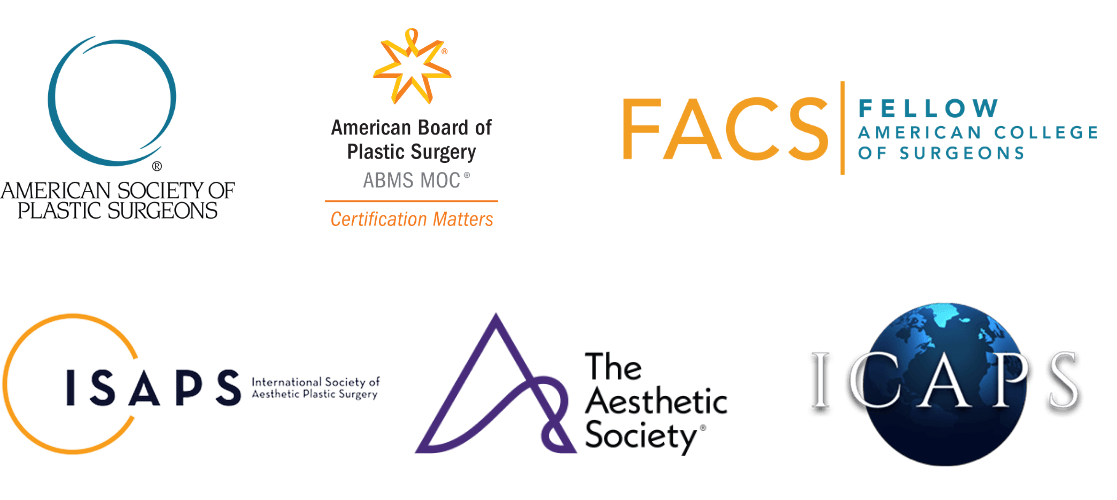 What Are ThermiTight & ThermiSmooth Face?
Both ThermiTight and ThermiSmooth Face are nonsurgical cosmetic treatments that use radiofrequency energy, precisely applied to certain areas, to stimulate collagen growth and reduce small deposits of unwanted fat.
ThermiSmooth Face is completely noninvasive, which means it doesn't break the surface of the skin. ThermiTight is minimally invasive: It does penetrate the skin, but there's no surgery involved.
Both procedures are performed here in our office. ThermiSmooth Face does not require any anesthetic; with ThermiTight, we use a local anesthetic to keep you comfortable.
Who Can Benefit from These Treatments?
If you're concerned about sagging or looseness on your face or body, you're likely a good candidate for either ThermiSmooth Face or ThermiTight — especially if you would prefer to avoid surgery. In general, the following areas can be effectively treated by ThermiTight, ThermiSmooth Face, or both:
Face (including forehead, eyes, and mouth)
Neck
Breasts/chest
Arms
Abdomen
Flanks
Buttocks
Thighs
Knees
During your consultation with our Thermi providers, you'll discuss your primary areas of concern, as well as any health or lifestyle factors that could influence your procedure. You and your provider work together to determine which treatment is best for you. In some cases, you may be a better candidate for another treatment altogether.
The ThermiTight Procedure
ThermiTight is performed in our office. At the beginning of your session, your provider first injects the treatment area with a mild local anesthetic to ensure your comfort. He then makes a tiny incision and inserts the ThermiTight probe. A very specific amount of radiofrequency energy is applied to your treatment areas, stimulating collagen production and melting away unwanted fat.
The procedure typically lasts between 1 and 2 hours. ThermiTight uses very small incisions, so no sutures are required. Instead, your provider applies medical-grade tape to your incisions to keep them closed as they heal.
The ThermiSmooth Face Procedure
ThermiSmooth Face is completely noninvasive, requiring no anesthesia at all. Your provider uses the ThermiSmooth Face handpiece to gently administer radiofrequency energy by repeatedly passing over the areas of your skin you'd like to treat.
During the treatment, you feel a sensation of warmth, but there is no pain. Our providers typically recommend a series of 3 to 6 treatments for optimal results.
Recovery and Results
You can return to your normal activities immediately after your appointment, but if possible, it's always good to take it easy for the remainder of the day.
Because Thermi treatments stimulate the production of collagen, results will continue to improve, becoming tighter and more toned in the weeks that follow your treatment session. If you underwent ThermiTight, you'll also notice your treated fat deposits shrinking.
When paired with a healthy lifestyle, our patients enjoy long-lasting results from Thermi treatments.
Back to Top