Brazilian butt lift has captivated the attention of plastic surgery patients in Houston and around the world, and it's easy to see why. Not only does the procedure improve the size and shape of your buttocks, but it also uses unwanted fat from another area of your body in the process. If you're considering undergoing this exciting surgery, you've got a lot of decisions to make. As you narrow down your options and learn more about the plastic surgeons near you who perform the procedure, there are 6 key questions you should ask each surgeon during your initial consultation.
Question #1: How many Brazilian butt lifts have you performed? Experience means everything, especially since Brazilian butt lift is still relatively new. While it's not necessary for you to seek out a surgeon who has performed thousands of procedure, the more experience, the better. Ample experience doesn't just mean that a surgeon knows how to perform the surgery, but also that he or she has likely performed it on a diverse array of bodies and therefore understands the subtle nuances between patients. This depth of experience allows the surgeon to create results that are just as beautiful and customized as they are safe.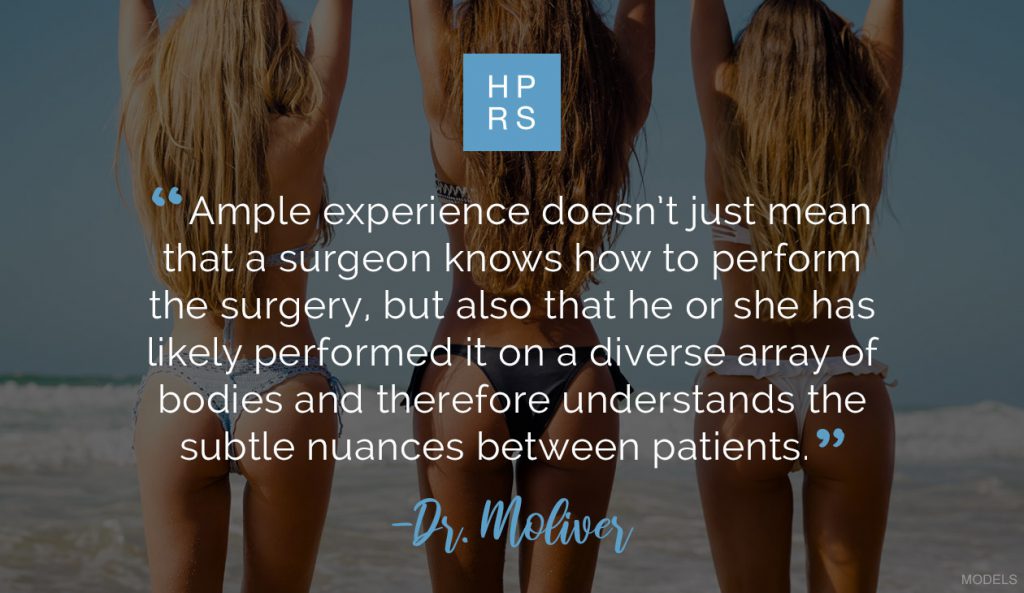 Question #2: How safe is Brazilian butt lift and what are the risks? Although Brazilian butt lift is notably safe when performed by an experienced, qualified surgeon, it's still surgery—and surgery has risks. Ask your surgeon about what risks are associated with the Brazilian butt lift surgery. If he or she doesn't fully address the topic or sounds more like a salesman than a surgeon, this could be a red flag. In my practice, I consider honesty to be one of the most important elements of a successful consultation. When my patients are armed with accurate knowledge, they're empowered to make good decisions for themselves.
Question #3: How much scarring will there be? Brazilian butt lift uses liposuction to remove unwanted fat as well as a special type of injection to add the fat to the buttocks. Although we use a very thin cannula to achieve both steps, incisions are still required, and therefore some degree of scarring is inevitable. Again, your surgeon should be honest with you about exactly where your incisions will be made and how they are likely to look once fully healed. A "scarless" Brazilian butt lift does not exist.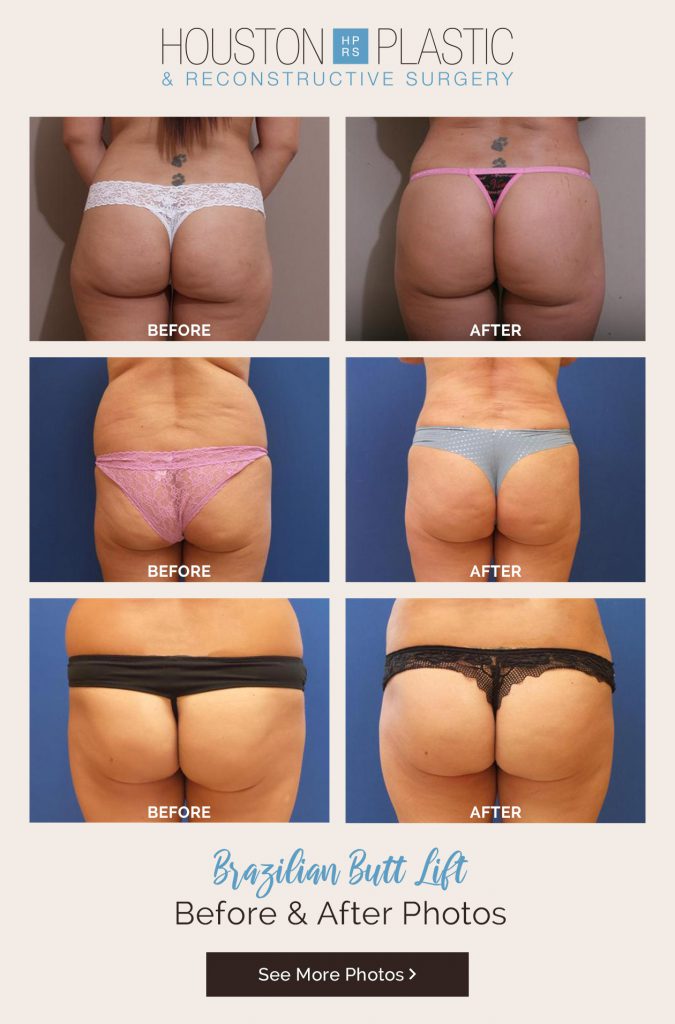 Question #4: How long will my results last? The results from surgery that uses autologous fat transfer, such as Brazilian butt lift, can be difficult to predict. Earlier versions of these procedures often created results that simply didn't last long, as the fat was often re-absorbed into the body. However, with today's updated techniques, results can last for years. By carefully layering fat in the buttocks, we can create enduring results that look great, too.
Question #5: How soon after surgery can I resume normal activities like going to work and exercising? Your surgeon will offer you a specific recuperation timeline that's based on your own procedure. Generally speaking, most patients can get back to light office jobs after about a week and more strenuous activities after a month. Lower-body exercises, like squats, should be avoided for at least 6 weeks in order to allow the area to heal undisturbed.